Competitive Intelligence solutions can adapt to any type of organization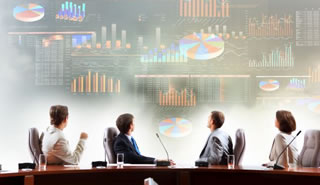 The organization profile analysis and the recommendation of solutions for Competitive Intelligence function implementation can be made on small and large companies, nonprofit organizations, sport clubs, law firms, hospitals, public institutions etc.
The most frequently used Competitive Intelligence models are:
Ad-hoc intelligence team — to provide operational intelligence regarding the situations for which it was established;
A process manager — to provide operational intelligence and, rarely, tactical intelligence;
The "two minds and a library" system — to provide operational and tactical intelligence; information commands are issued by the company's management;
Intelligence Center — to provide small scale intelligence for operational, tactical and strategic levels;
Intelligence Department — to provide all specific IC services (ratings, alerts, forecasts, etc.) for both tactical and strategic level;
The "Hub with spokes" model — to provide all specific IC services and allows relative independence from the management, being subordinated to the Board of Directors;
The Matrix model — to provide all specific Competitive Intelligence services and allow certain segments independence regarding the management. It is the most used type of structure amongst multinationals;
The Intelligence Community — for strong organizations as part of the organizational culture and as superior form of business thinking through enhanced mobility, on multiple levels, determined by the content of the informational flow.